Evolution of the NGC Holder
NGC has continually invested in enhancements to the security and aesthetics of its holder. In 2008, and again in 2014, the Smithsonian Institution selected NGC holders to preserve some of its most important rarities.
1987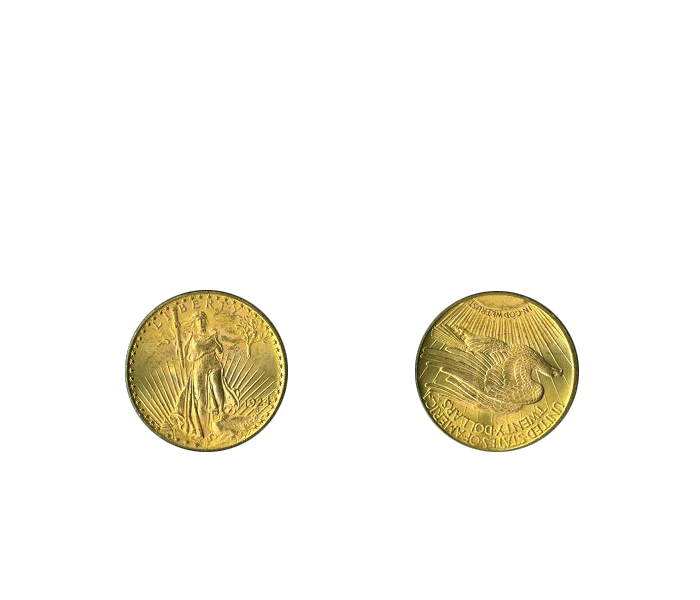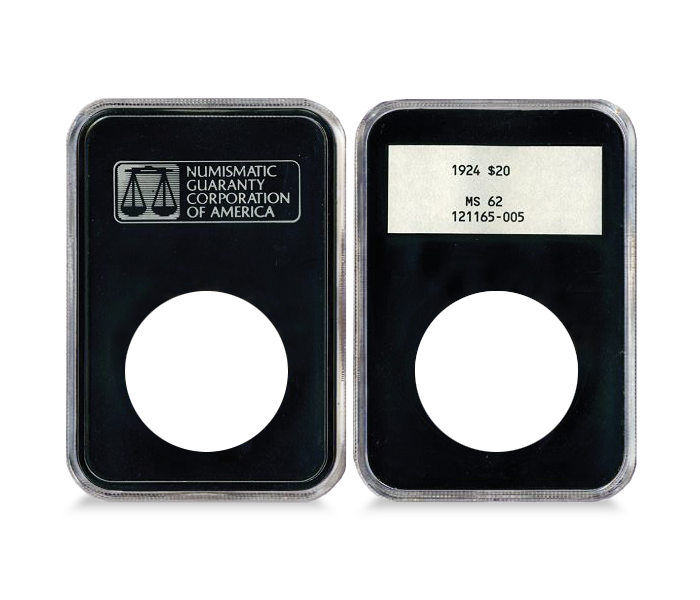 The Original Holder
A stunning, distinctive display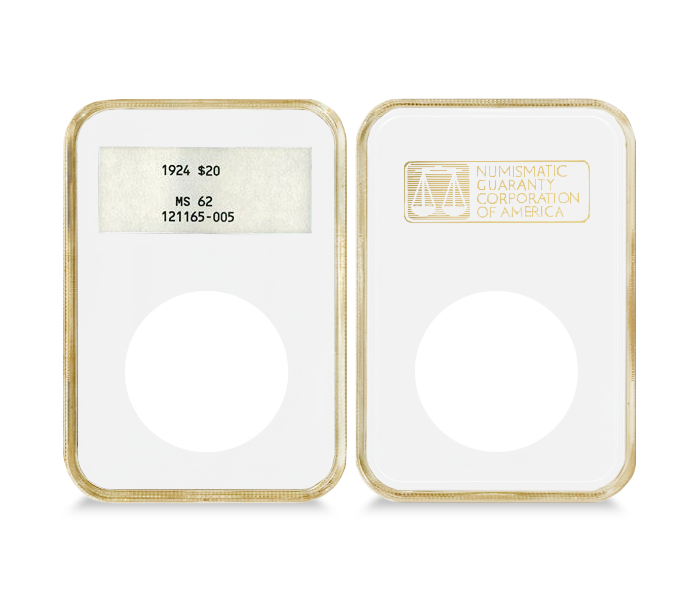 White Core
Enhances display of coins with darker patina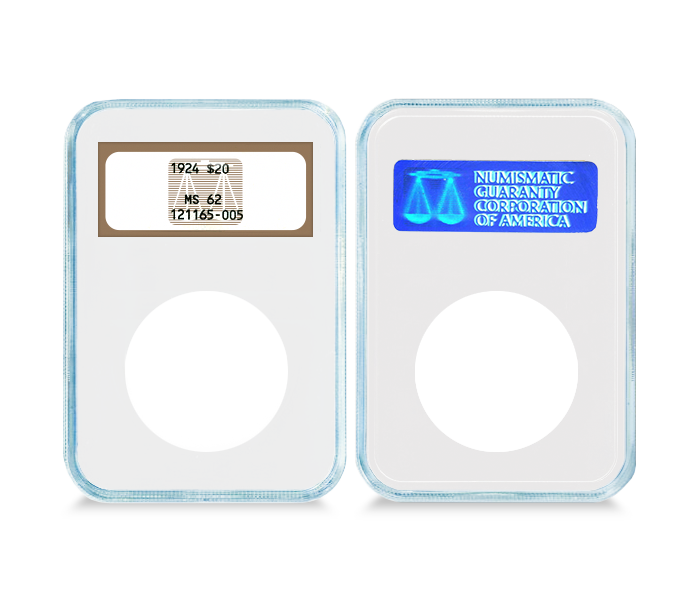 Hologram Introduced
Provides greater protection against counterfeit holders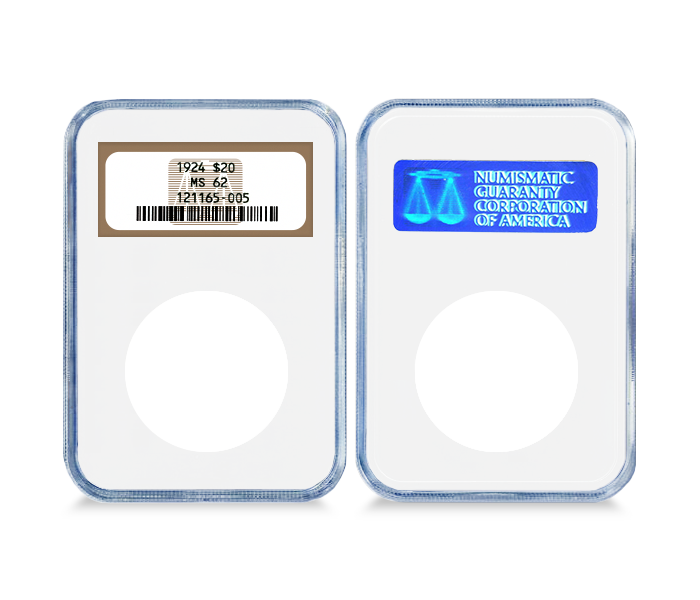 Bar Code Added
Improves collection management and inventory tracking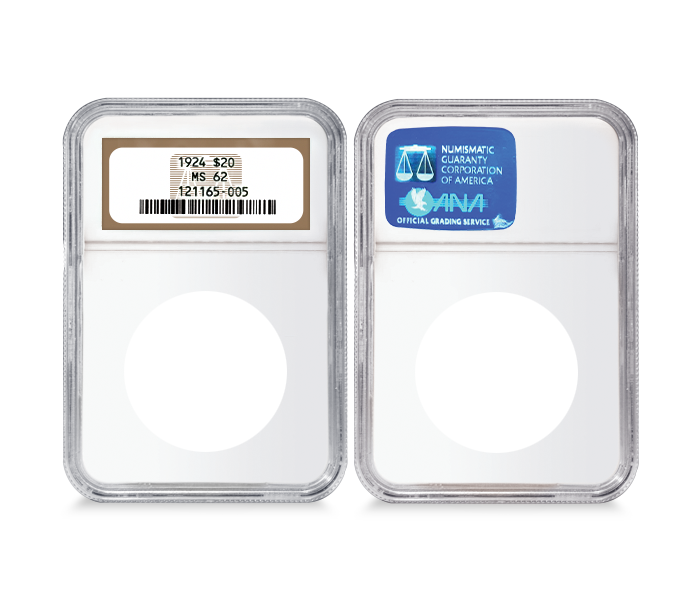 New Hologram
Recognizes NGC's 1995 appointment as the official grading service of the American Numismatic Association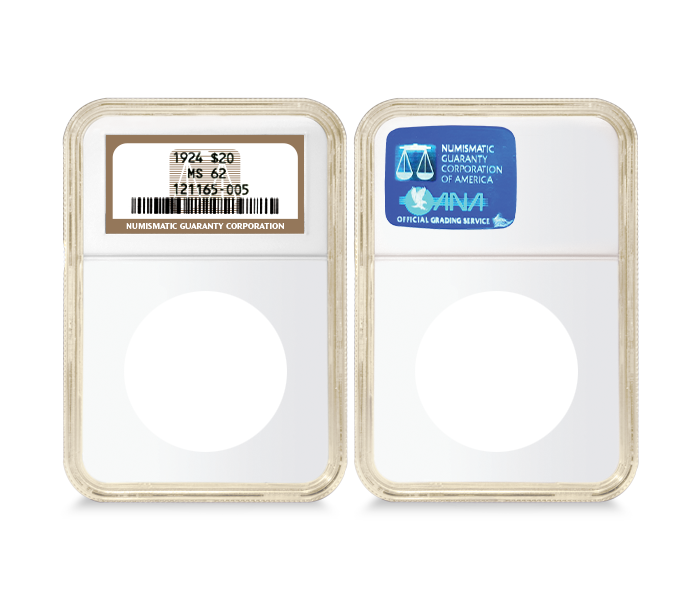 New Label Design
Brings Numismatic Guaranty Company to the front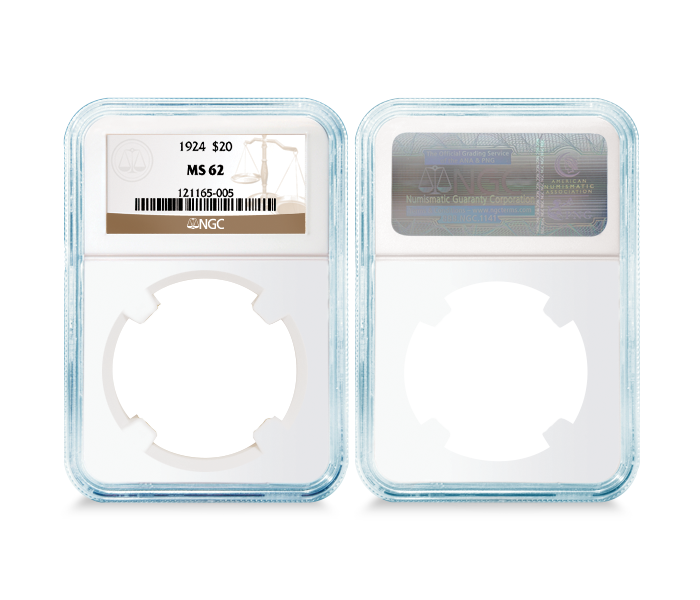 EdgeView® Design and Enhanced Security
An innovative design provides superior optics along with a new hologram and label design
Enhanced Label and Hologram
Features a more descriptive label with better visibility and a higher-security hologram
Add Coin
Join NGC for free to add coins, track your collection and participate in the NGC Registry. Learn more >
The NGC Registry is not endorsed by or associated with PCGS or CAC. PCGS is a registered trademark of Collectors Universe, Inc. CAC is a trademark of Certified Acceptance Corporation.